Any towing service worth their salt doesn't jump tow a car from point A to Point B. If you want to be competitive in today's environment, you've got to give what your customer demand – and that includes full towing service options including long distance towing, motorcycle transport and 24 hour roadside assistance, seven days a week.
While it's not something we like to think about, the unplanned car failure or breakdown has a way of making us think about it whether we like it or not. While needing emergency roadside assistance is something we should do our best to avoid, we should know what to expect and whom to call should an unexpected incident occur.
Need a Tow Truck in the St. Louis Metro area?
Start here where we here at Reliable Guys Towing Service discuss what you need to know as an informed customer about tow truck service expectations, roadside safety considerations and costs.
ST LOUIS' HOMETOWN TOWING SERVICE
CALL RELIABLE GUYS TOWING SERVICE TODAY!
Looking for a reliable towing company in the St. Louis area?  Why not choose the towing team with over 20 years experience exclusively in our proud Gateway City.
Fully insured, licensed and bonded in the states of Missouri and Illinois, the folks at Reliable Guys Towing pride themselves in clear communication to ensure that services, prices and quality far surpass our competition.  We know our talented technicians are the best in the business, and we go that extra mile in resolving our clients issue so that they feel comfortable and assured for their Roadside Assistance needs.
Whatever be your need; big or small, far or near, we're more than happy to serve you.  Give us a call at (314) 325-1016 and one of our knowledgeable towing service reps will help assist getting a tow truck to you so we can quickly get you on your way.
Had a tough time trying to find a towing service late at night and flagged down Reliable Guys Towing. Even though the driver was already loaded with a tow, he recommended calling the main line, and mentioning that "Larry Told Me to Call You Guys." The lady on the phone was professional, and they got me taken care of and back in bed within the hour. Price was a bit high, but understandable considering the hour.
After running over some wood debris, got me THREE flat tires on the way to work. Called AAA and they sent me these guys. Made changing three tires look easy. Dropped me off at work and the car at a tire shop nearby. Good price for the work.
This guy is the best tow service in St Louis, no doubt. I feel like I called 18 towing services to: #1 get someone to answer after 8:00 PM, #2 Get to my car within an hour. For real I not picky and these are not high expectations. Not sure how other tow services stay in business. Forgot the drivers name but was super friendly and helpful even though it was late at night.
Thank you so much for helping us out of a tight spot last night. Not sure how you managed to pull our car out of the ditch without a scratch, but you did it. Thought that deserved a good review.
COST EFFECTIVE
FLATBED TOWING SERVICES AT A FLAT RATE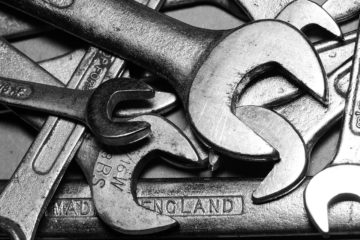 Most Common Vehicle Maintenance Errors
When it comes to proper vehicle maintenance, it often boils down to the combination of professional mechanical work plus some continuous DIY checkups on the owner's part. Car owners and even professional mechanics sometimes tend to overlook those tiny but [...]
Read more
24 HOUR EMERGENCY TOWING
TOWING SERVICES WHEN YOU NEED IT MOST